Vegetable And Fruit Powders: Innovations In Our Food Habits
Posted by Admin on April, 23, 2021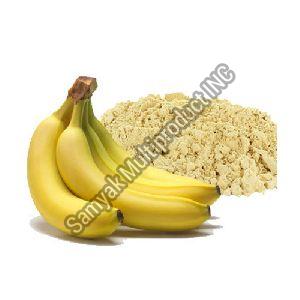 "Changes are the only constants", happens to be the most omnipotent fact. Therefore changes and innovation in life and lifestyle are inevitable. Food and gastronomy are some of the most bright examples in this category. Vegetable and fruit powder has set a huge step ahead in this notion of changing and improving.
With the increased health consciousness among people with developing healthy food habits, most people around the world are found rejecting processed foods. For striving into healthy eating, one needs to get back to the basic food habits that include colourful vegetables and fruits, healthy grains and nutrition-dense whole foods. Hence, consumption of fruits and vegetable people has increased significantly. This is where the vegetable and fruit powders have gained popularity.

Vegetable and Fruit Powders
Dried and dehydrated fruits and vegetables are ground into fine powders to make vegetable and fruit powders. Canned raw food items and frozen raw foods can also be ground into powders. These food powders possess versatility in usage. They bear a longer shelf life. These powders also need proper and hygienic storage and preservation.
Because of being a powder, these fruit and veggie powders can be mixed up with anything and help in flavour making. Vegetable and fruit items can either be ground into powders individually or blended into a mix of veggies or fruits. Many vegetables and fruit powder suppliers pack essential vitamins and minerals added to the powders.

Uses of Vegetable and Fruit Powders
A wide variety of food powders are available in the market. They retain all the nutrient facts and goodness of the fruit and vegetable concerned. For example, beetroot powder might be used for different dry mixes, for various seasonings, as medical applicants for skin diseases etc.
These powders are used in different culinary affairs. They could be used as thickeners for stews and soups and of course as a flavouring agent. Also despite using harmful food colours, these powders can help to bring the nice vibrant colours of the vegetable.
For storing a whole vegetable in a refrigerator, it takes a great deal of space and also maintenance. The vegetables and fruits are also perishable therefore it requires consumption within the time it gets rotten. Whereas these powders come with at least a year's validity and also requires very little space.
Another advantage of using these vegetable and fruit powders is that it helps in the consumption of seasonal fruits and vegetables throughout the year. For seasonal vegetables and fruits which are available throughout the year, are ripen with various chemicals which are always not good for health.

Manufacturers of Vegetable and Fruit Powder
They are various manufacturers and supplier who deals and trace in agro-products of a wide range of variety. These products include Indian spices, herbal powders, essential oils and as well as vegetable and fruit powders. These suppliers offer quite competitive prices and aim at the ultimate customer satisfaction catering to their demands like prompt doorstep delivery.
Choosing the right manufacturer of vegetable and fruit powders is very much challenging. Since it is a new form of food items, most people go with random manufacturers, which is a little bit risky. Products from few manufacturing houses are found with bland flavours and dull colours. This is mainly due to poor drying techniques.
Thus a little research is necessary to check what kind of drying procedure a manufacturing house opts for that retains the nutritional facts and the vibrant natural colours of the products.
This entry was posted on April, 23, 2021 at 13 : 56 pm and is filed under Vegetable and Fruits Powder. You can follow any responses to this entry through the RSS 2.0 feed. You can leave a response from your own site.